2018 Attleboro Winter Festival (Fried Oreo Extravaganza)
Saturday, February 17th 2018
5:00 PM – 9:00 PM
Last year we fried close to 900 Oreos! We'll be bringing more this year and hope to see you out there!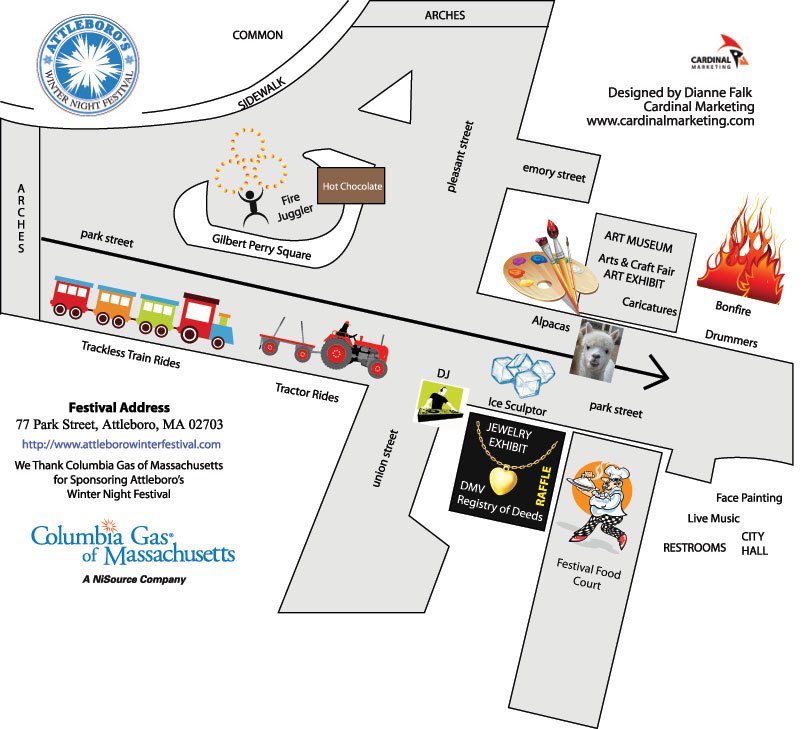 Here is the rest of the event:
Free Fire Jugglers: Watch in amazement as performers juggle fire! Watch them dip their twirlers into flammable liquid and ignite. Theses professionals will wow the crowds as they dance with their flaming props.
Free Grand Bonfire: Cozy up to the fire and get warm. Attleboro Firefighters create this flaming pile of wood and are on-hand to keep visitors safe as they build the fire higher and higher. Sponsor this attraction for $500.

Free Ice Sculpting: Art in Ice will create a work of art with chain saws and chisels.Sponsor this attraction for $1,000.
Craft Fair: Step inside Attleboro Art Museum and visit some of the most talented crafters in our area. Unique crafts are for sale at affordable prices. Pick something up for an upcoming Birthday, Anniversary, or purchase something for yourself!
Free Visit Attleboro Jewelers: Sparkling jewelry exhibit and sale inside the Registry of Deeds building. A great spot to warm up and see some innovations in jewelry throughout the years. Jewelry displays of Alex & Ani, Chamilia beads, Kit Heath and more. Pick up a present or shop for yourself.
Grand Raffle: Inside the Registry of Deeds building. Purchase tickets and choose to win gift certificates, baskets, jewelry and more. Winners chosen and announced at 8:30pm; need not be present to win!
Free Picture Taking: Dress up in period dress, get bedazzeled with jewelry from the past and pose for our photographer, Andy Heller. Download the photo from home for FREE!
Visit the Festival Food Court: 5 local restaurants will be vending hot food for $5.00 or less. Try a fried Oreo. Tables and chairs under tenting are provided for comfortable seating while eating. Sponsor this attraction for $500.
Free Hayride: Take your kids on a tractor pulled hayride around festival grounds. Or feel like a kid and jump on this fun ride provided by E.D. Liston.
Free Trackless Train: Join the children on this choo-choo ride around festival grounds. Sponsor this attraction for $1,500.
Free: Live Music: Inside City Hall First Floor Sponsor Needed $250.00