On Christmas Day 1900 at 9:15 am hundreds of people gathered for the cornerstone laying ceremony for the All Saints Episcopal Church.
Here is a timeline of the event, starting with the invitation to the lodge.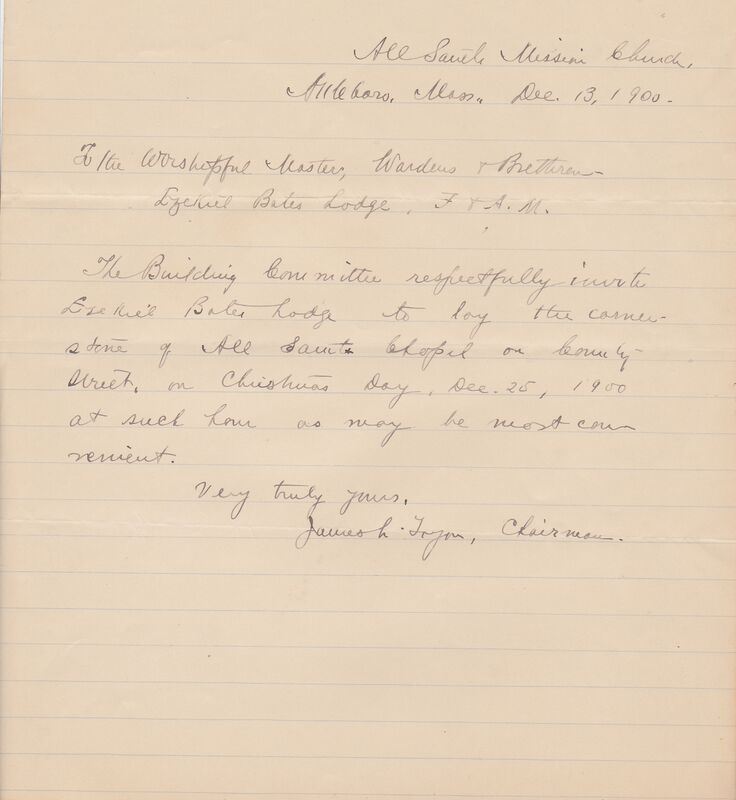 This Photo was taken by Clarence Hawkins a non mason who's son, 50 years later would become a District Deputy Grand Master. His Grandson David Hawkins provided the photo to Ezekiel Bates Lodge.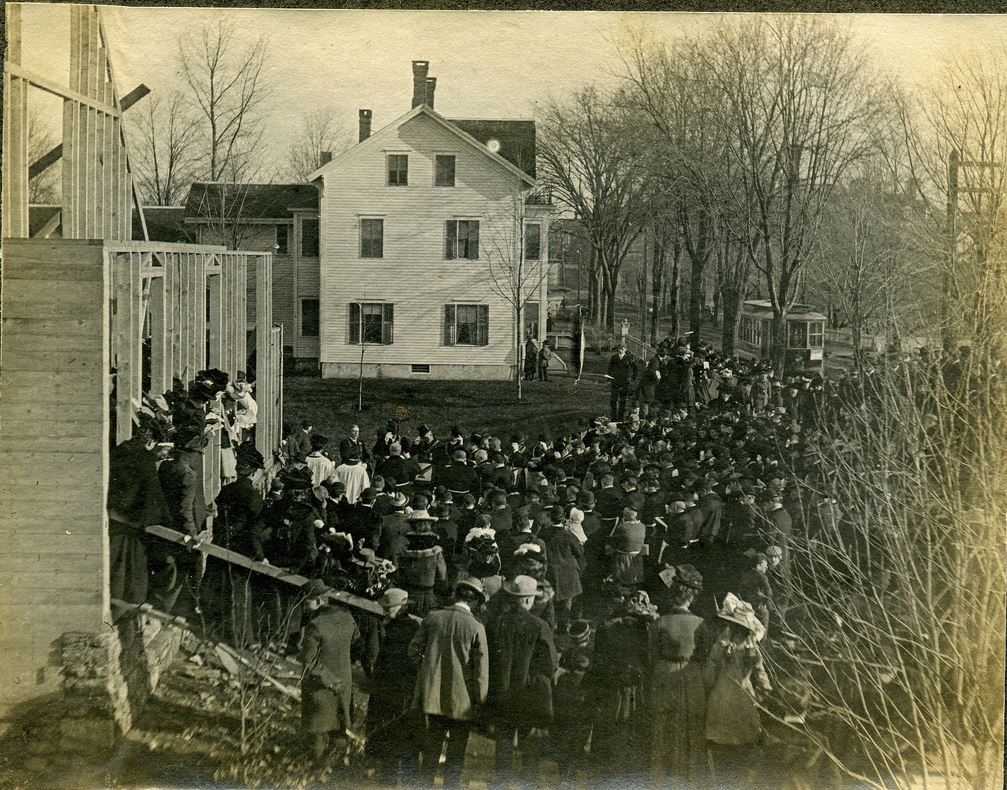 Here is the Masonic Program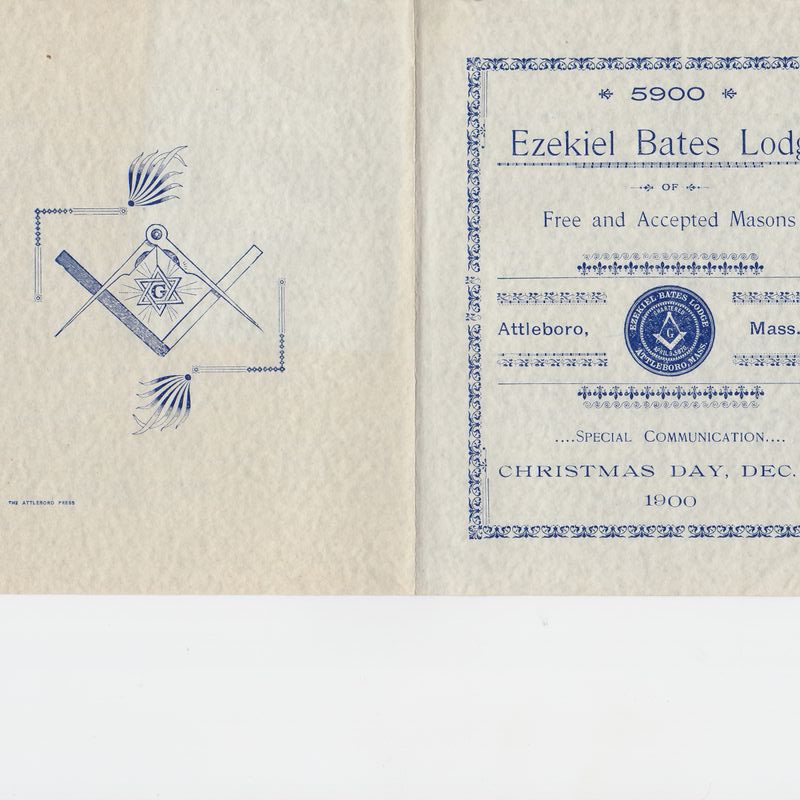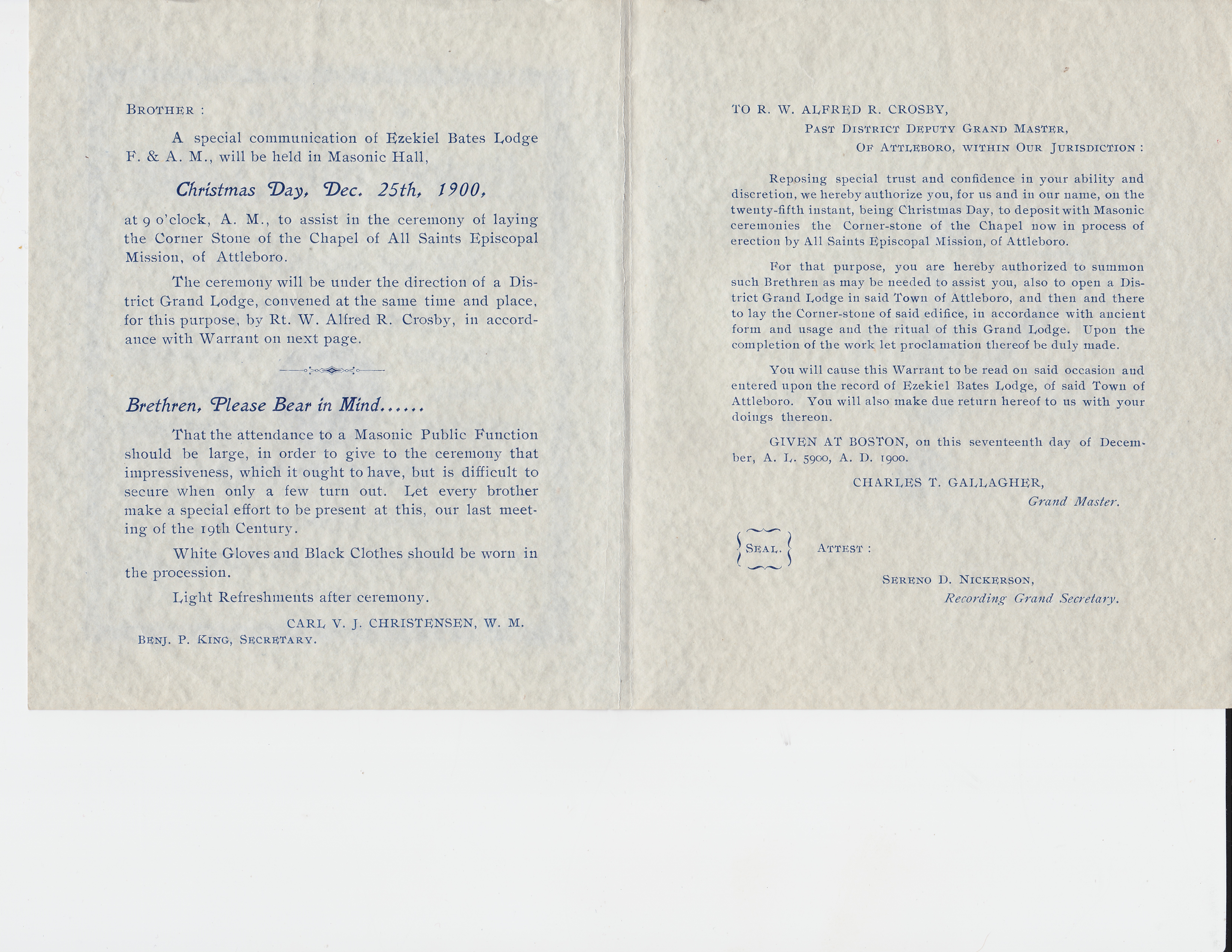 Here is the Public Program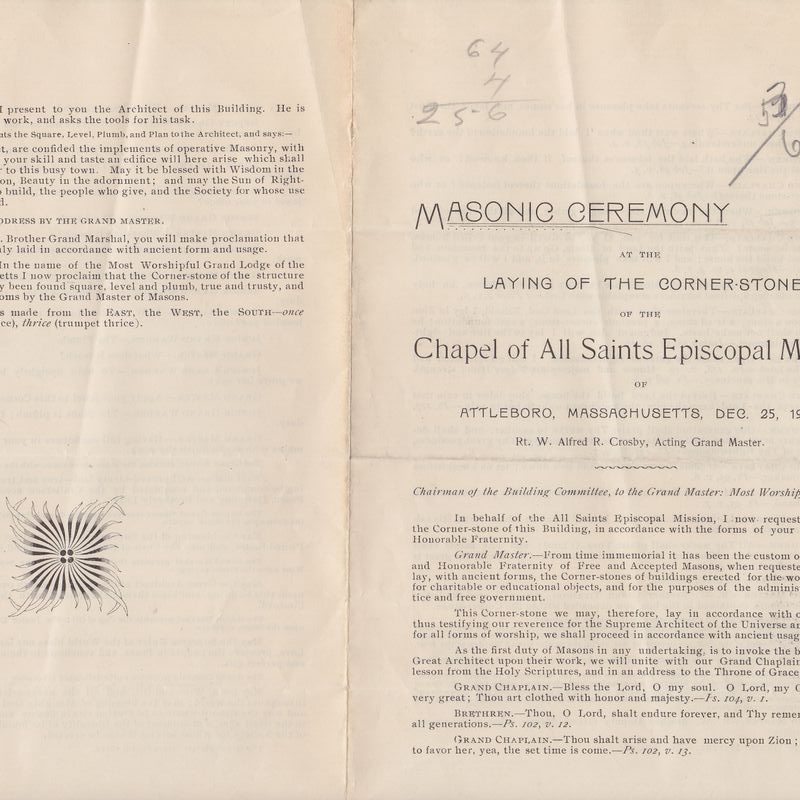 Here is the Very Nice Thank You letter the lodge received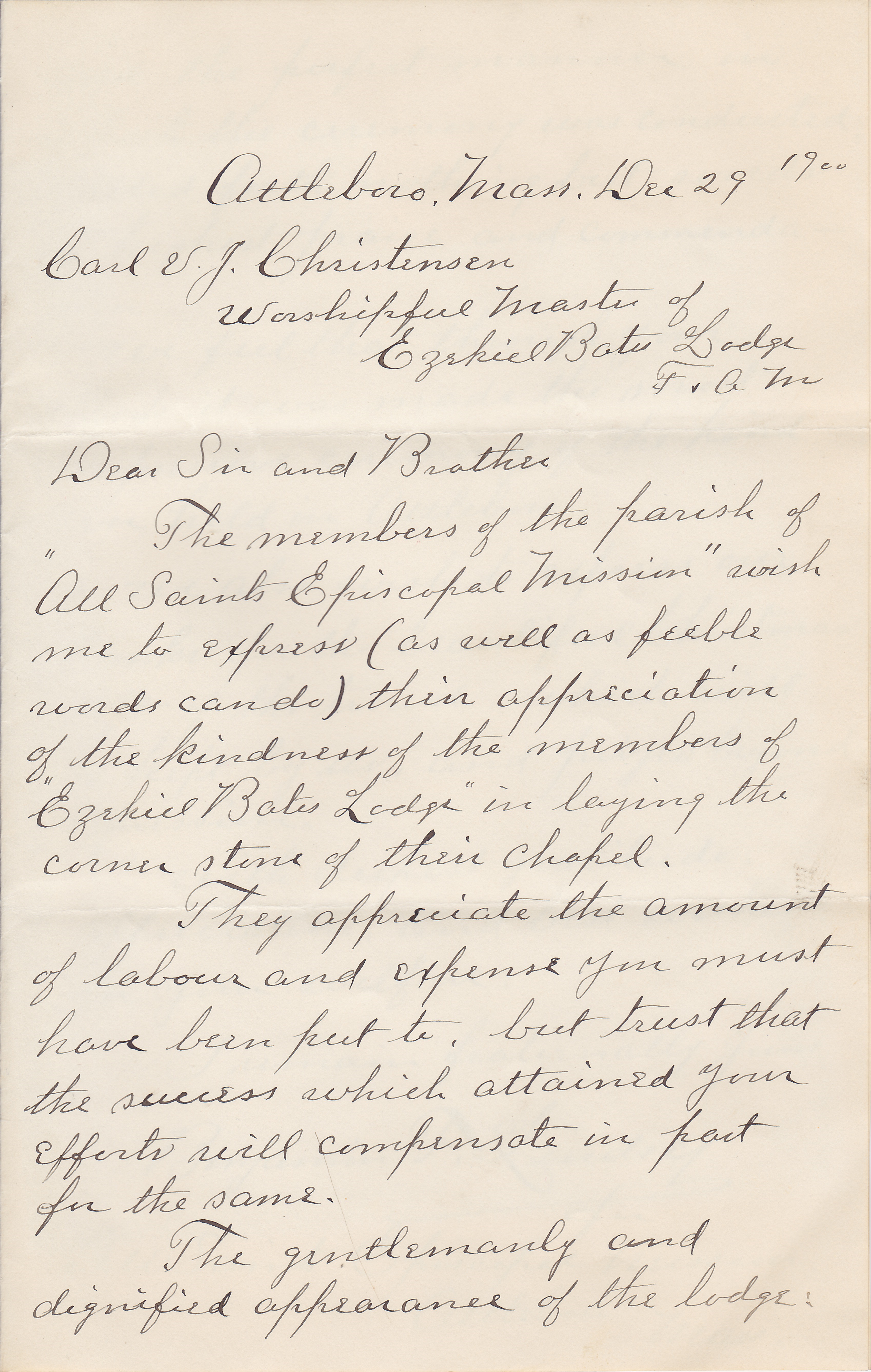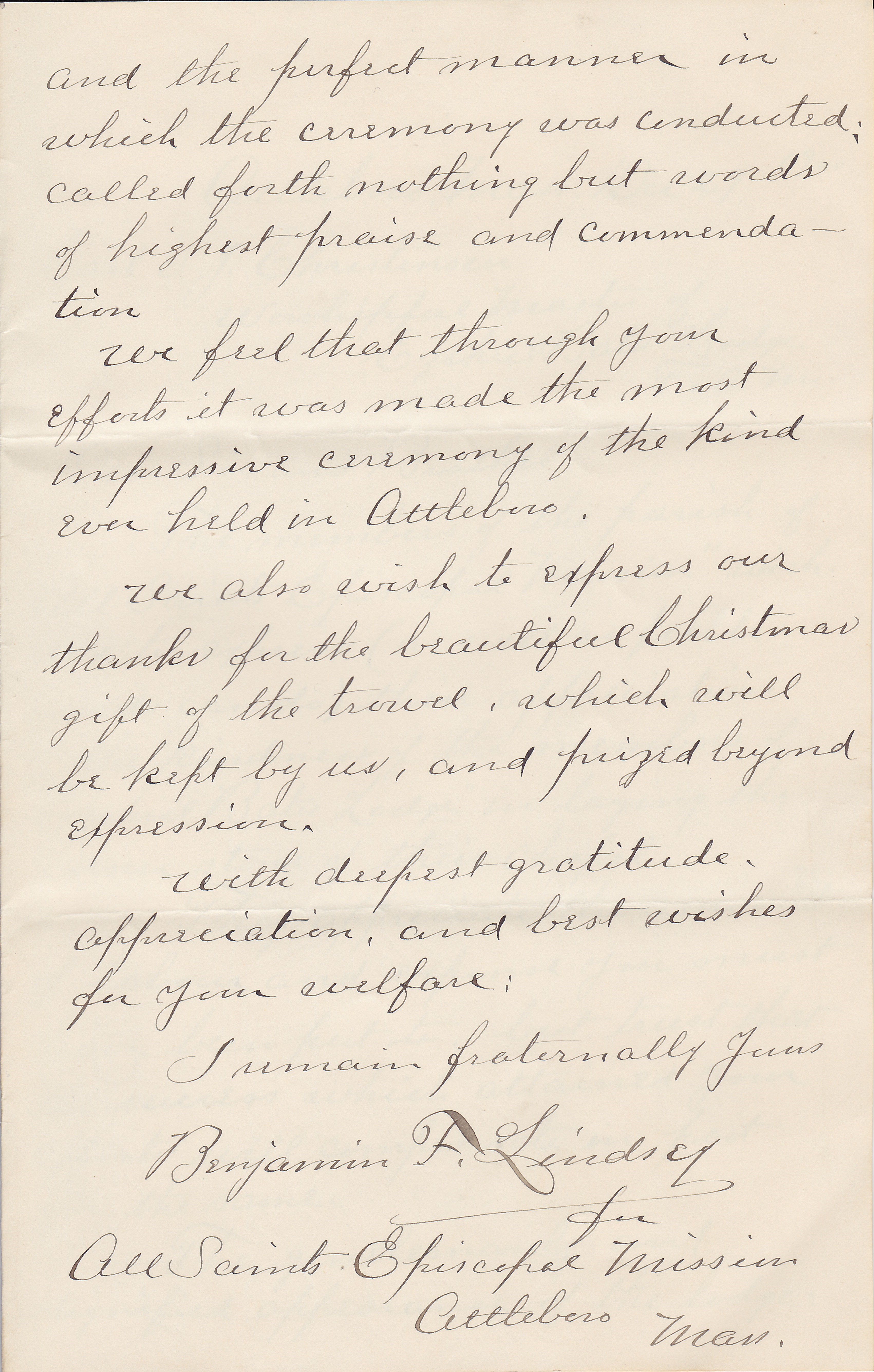 The Church Today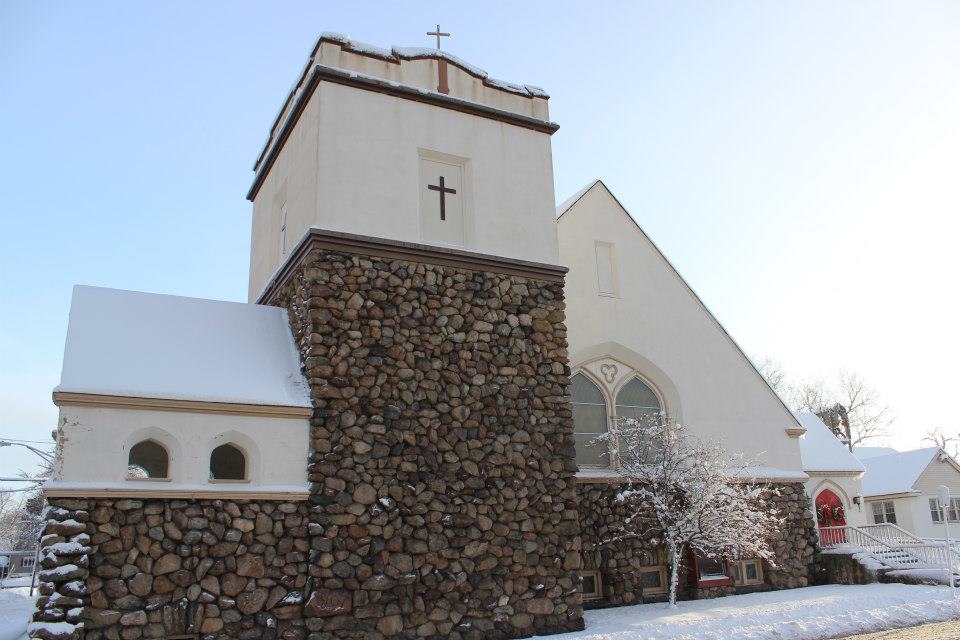 And a couple familiar symbols that are found in one of the stained glass windows