Cornerstone Laying Ceremony of the Bronson Building 1904
On July 15th 1904 The Most Worshipful Grand Master Of Massachusetts Baalis Sanford Made the trip back down to Attleboro to lay the cornerstone of the Bronson Building, which at the time was the new home to Ezekiel Bates Lodge.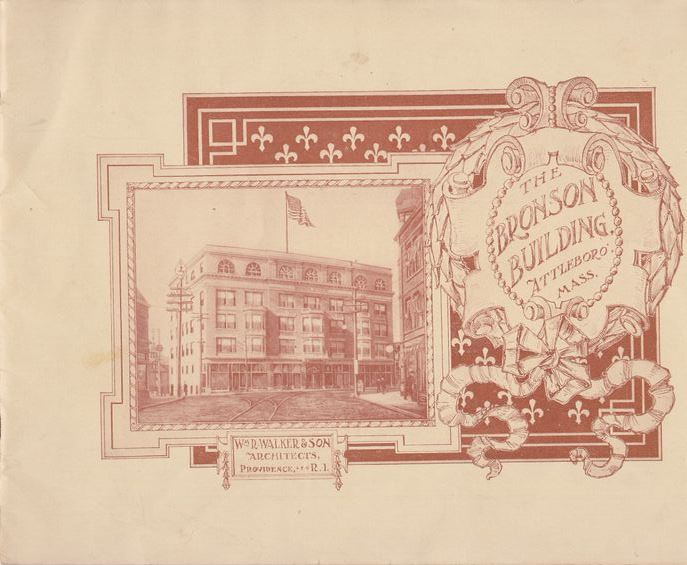 The building was state of the art to say the least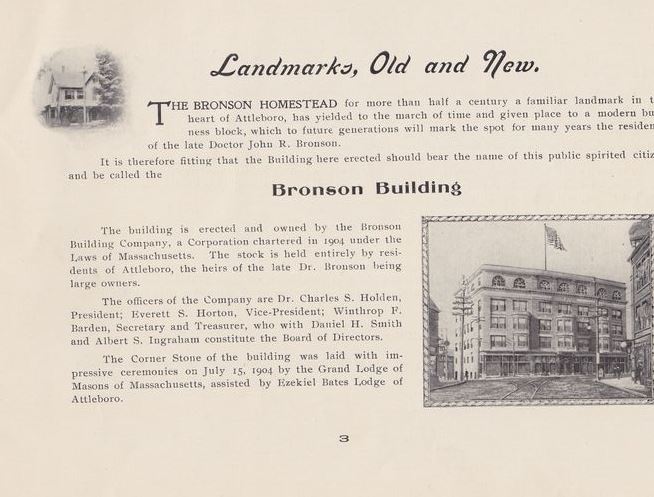 Here is Park Street before the Bronson Building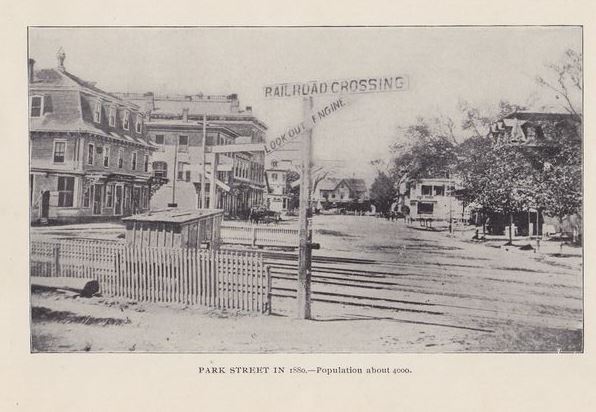 Here is Park St After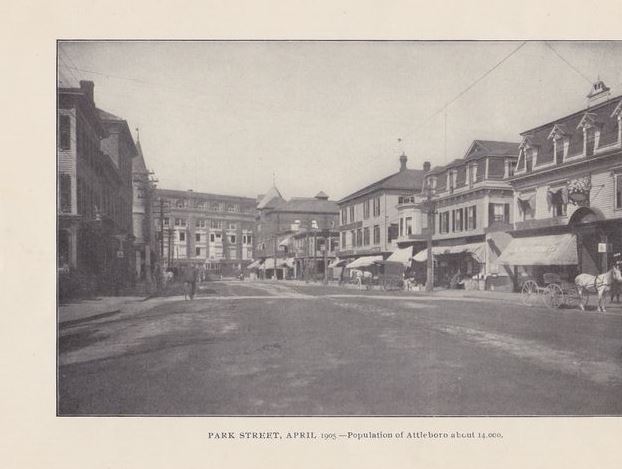 The top 2 floors were the Masonic Quarters.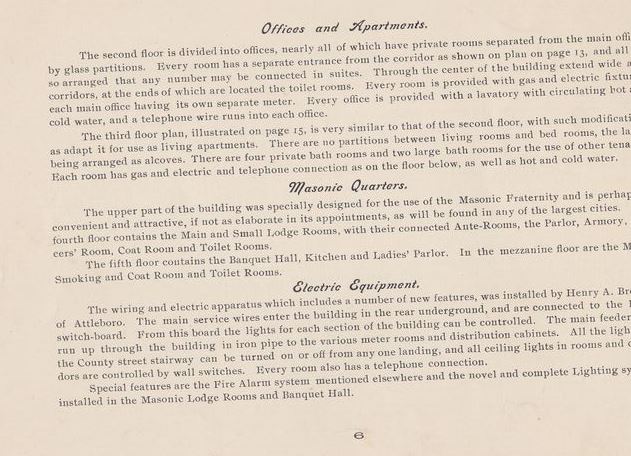 Here is a letter asking us to change the date from the Grand Master.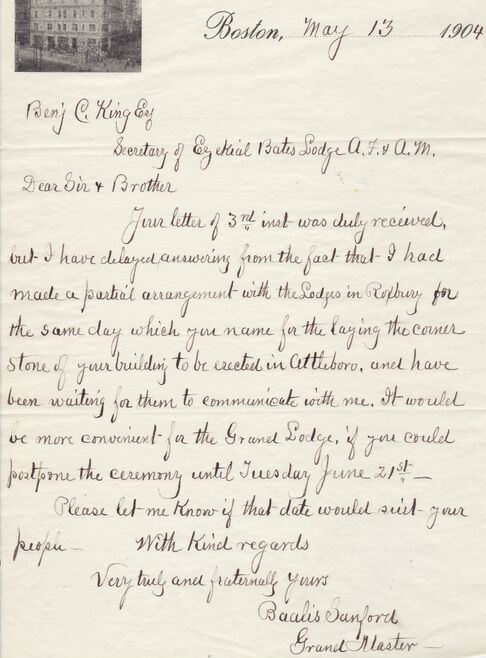 The Program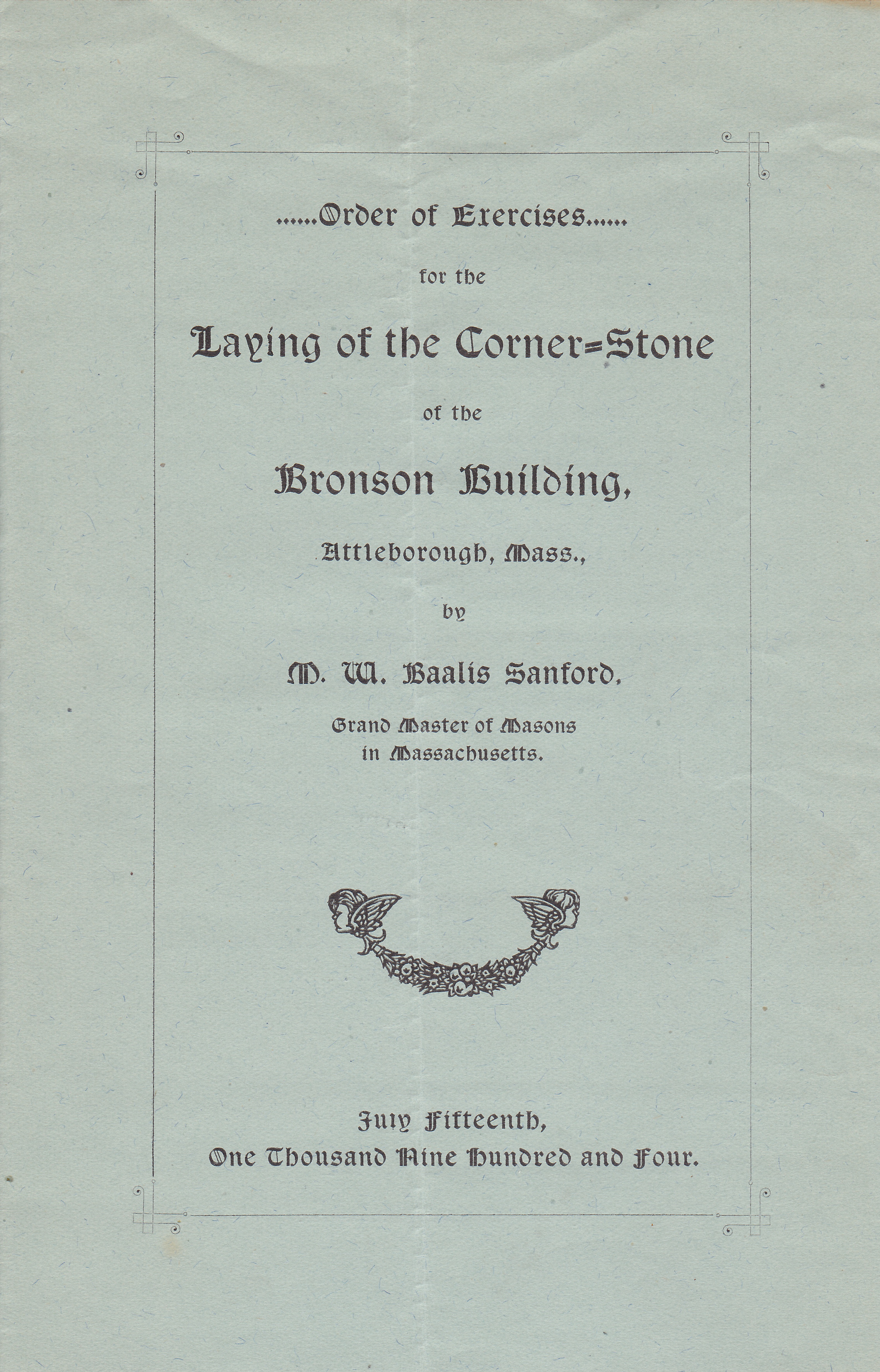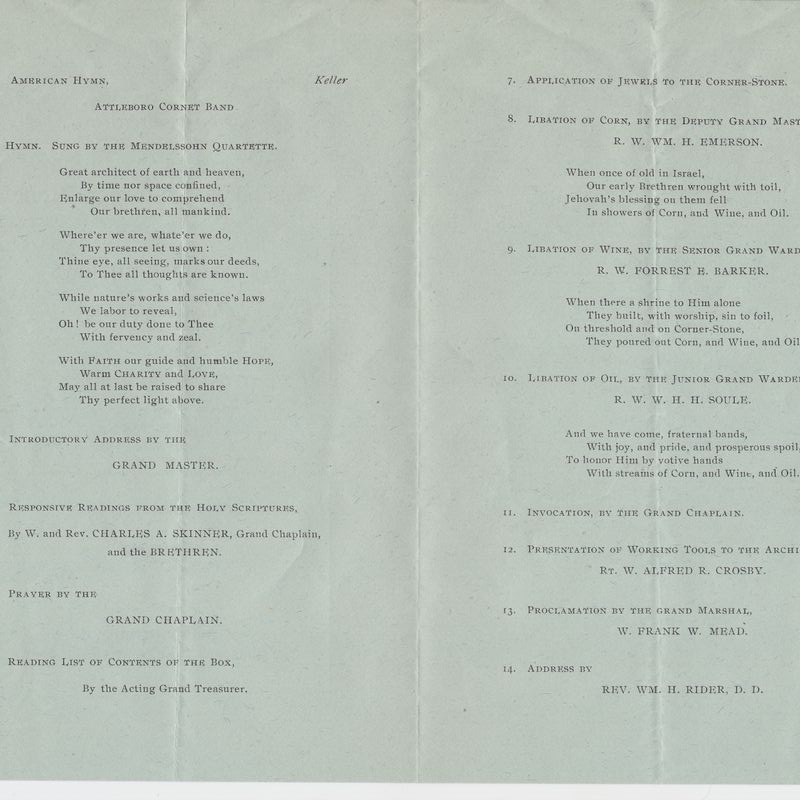 And the Masonic Invitation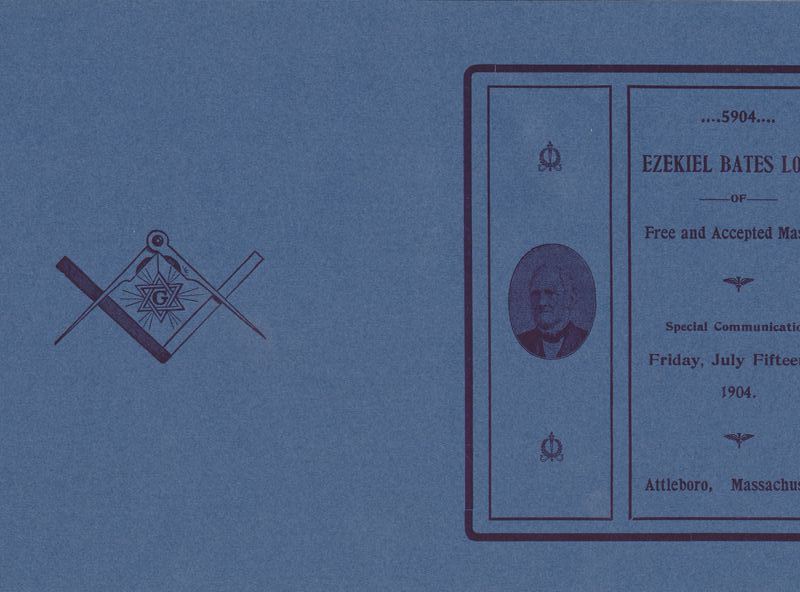 This was the lodge room upon completion in 1905.
The Bronson Building today!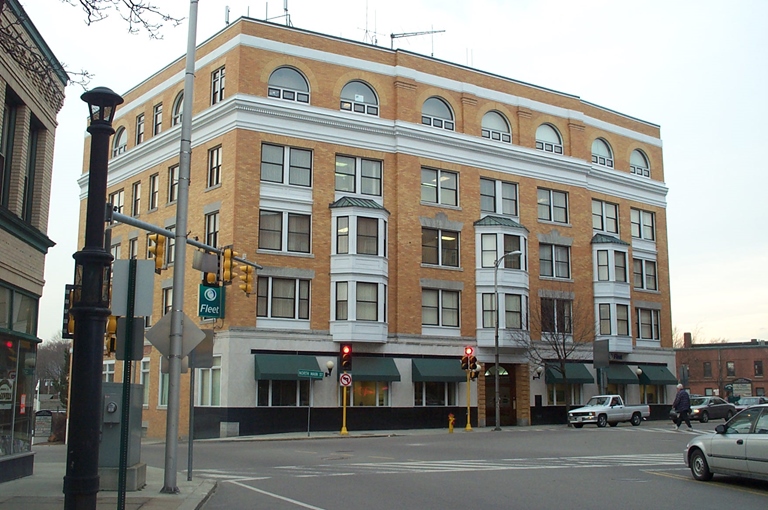 The hall was officially dedicated on October 11th 1905. Ezekiel Bates would call this building their home until 1930 when they moved to their current building.