Brother Harold E. Sweet
Brother Harold E. Sweet followed his father's footsteps and joined Ezekiel Bates Lodge.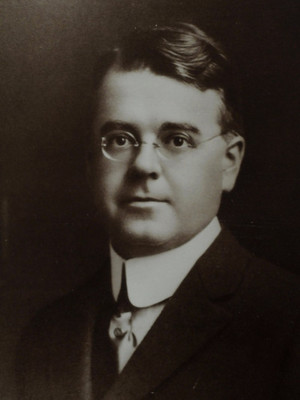 At 37 (1914) Harold was elected the first mayor of Attleboro.
In private life, he was a businessman and served as general manager and treasurer of jewelry maker R.F. Simmons Co.He was the president and director of the First National Bank of Attleboro. In addition he served on the Attleboro School Committee for 9 years, Gas Light and the Manufacturers Board of Trade, and was the president of the Attleboro Chamber of Commerce.
He was widely respected, so much so that The Attleboro Sun Newspaper pushed for his nomination and his election.
Scores of friends and associates urged him to run in Attleboro's first city election that was to take place on Dec. 8, 1914.
And the idea was not unattractive to Sweet.
"I may say in all frankness that the possibility of becoming the first mayor of Attleboro appeals to me – not as an opportunity for political advancement or material gain of any sort, but as a call to service in behalf of the community in which I have always lived," he said in an announcement to seek the office.
Sweet beat his opponent James H. Leedham Jr., who's been described as "a tough, tobacco-chewing defense lawyer," by a 3-1 margin, 2,331 to 809 in a campaign that turned bitter and dirty with Sweet being attacked for his religious views.
Sweet called the attack a "dastardly thing."
"There is no place in our citizenship for the man who does not accord to every other man in this country of ours complete freedom of religious belief," he said.
Sweet was unopposed for a second term, and declined to run for a third, saying that two terms should be the limit for any mayor.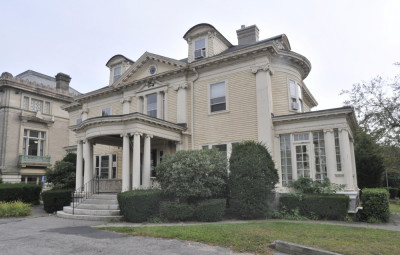 The Sweet Mansion, which now houses the Attleboro Literacy Center. The house sits diagonal to Ezekiel Bates Lodge.
The 14-room mansion contained an elaborate front staircase, a sun porch, living, dining, music, billiard, smoking, dressing, three bath and three bedrooms as well as quarters for two maids. The grounds included a greenhouse, a garage and an ornamental fishpond.
Next door to the Sweet Mansion is the at 74 North Main Street. It was built on land donated by the mayor's father, Joseph Lyman Sweet in 1902. In 1933 when Mayor Sweet's father passed away the library was designated the "Joseph Lyman Sweet Memorial."