Masonic Con 2017 – Masonic Pub Crawl
Presented By:
Right Worshipful Brother Robert Johnson
of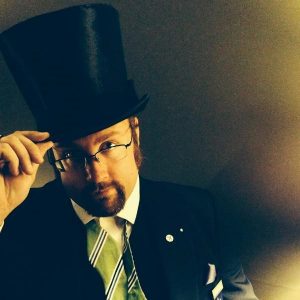 Right Worshipful Brother, Robert Johnson a Freemason out of the 1st Northeast District of Illinois, belonging to several appendant bodies and unaffiliated philosophical mystery schools. He currently serves as the Secretary of Waukegan Lodge #78 where he is a Past Master. He also serves as the District Deputy Grand Master for the 1st N.E. District of Illinois.
Brother Johnson currently produces and hosts weekly Podcasts (internet radio programs) Whence Came You? & Masonic Radio Theatre which focus on topics relating to Freemasonry. He is also a co-host of The Masonic Roundtable, a Masonic talk show. He is currently working on a book of Masonic essays and one on Occult Anatomy to be released soon.
Special Thanks to DoubleACS for the recording and editing work!