Masonic Con 2020
Saturday, April 18, 2020
9:00 A.M. – 7:00 P.M.
Donation requested to offset speaker travel fees.
Tickets will be available this Fall
————————————————————————————————-
Masonic Con 2020 Festive Board
Saturday, April 18, 2020
7:00 P.M. – 11:00 P.M.

————————————————————————————————-
The speakers are being finalized 
————————————————————————————————-
Things To Know!
Parking:
The Lodge building is Located at
71 North Main St.
Attleboro, MA 02703
41.946159, -71.286300
Parking is free on Saturday here are the 3 Municipal Lots outlined in yellow. There is also street parking on Dean St and Hayward St. As well as another public lot at the intersection of Hodges st and Hayward, just off the bottom left of the map as indicated by the arrow.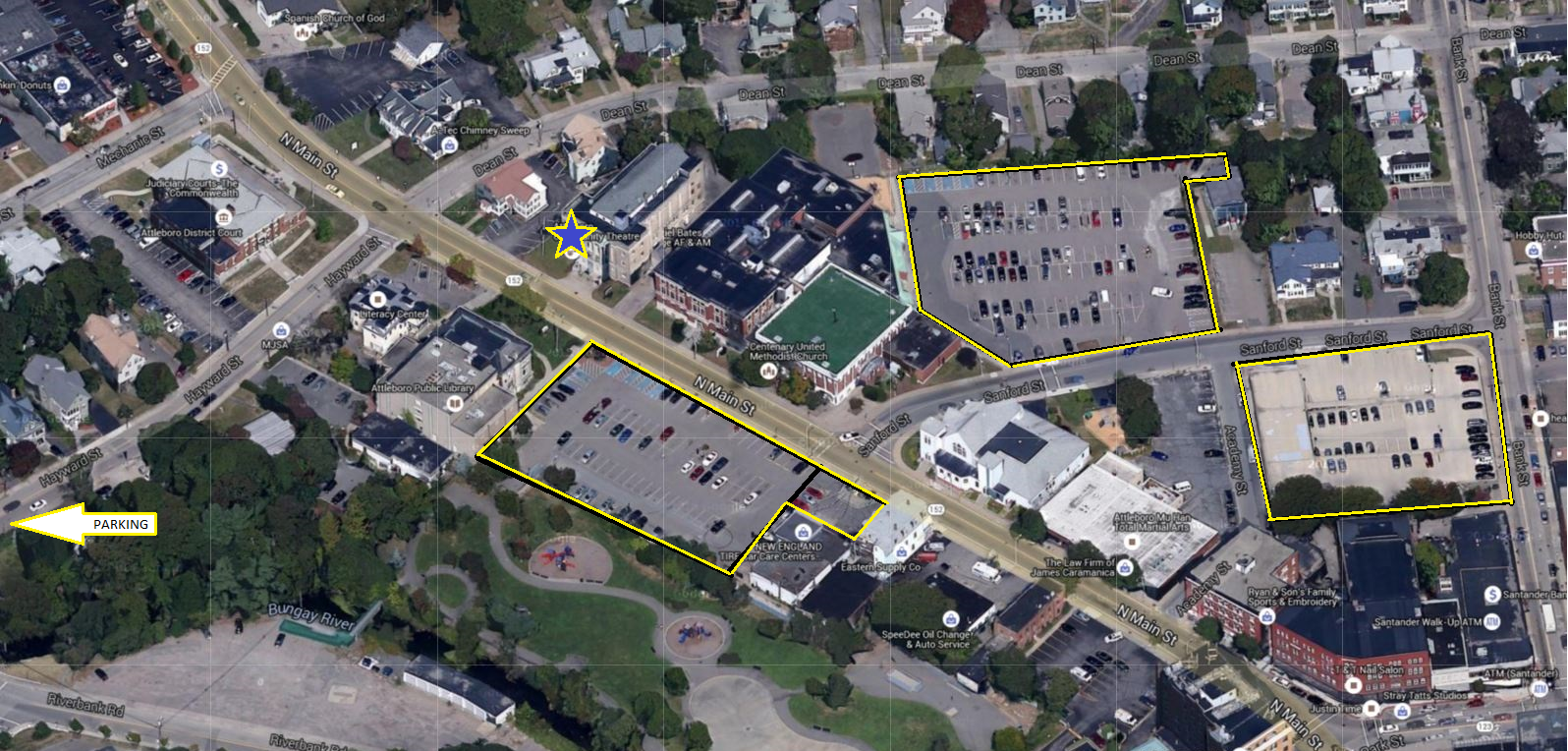 Dress Code: This is an open to the public event, if you are a vendor please dress in the attire that best represents your table/group. Attendees are free to dress casual, or in any Masonic way they choose.
Accepted Forms of Payment Cash, Credit (through PayPal Card Reader), and Check can be used to purchase: Food, tickets for any Ezekiel Bates Lodge event, all other vendors are at their own discretion.
Masonic Con 2020 Hotel Information If you are from out of town there is a decent Hotel a few miles away. Holiday Inn Express