Brother King Gustav III
January 13th 1746 –  March 29th 1792
He became a Freemason in 1780, and introduced the Rite of Strict Observance into Sweden. That year, he named his brother, the Duke of Södermanland (later Charles XIII), to the office of Grand Master for the Grand Lodge of Sweden. The Grand Lodge conferred upon him the title "Vicarius Salomonis" (Vicar of Solomon).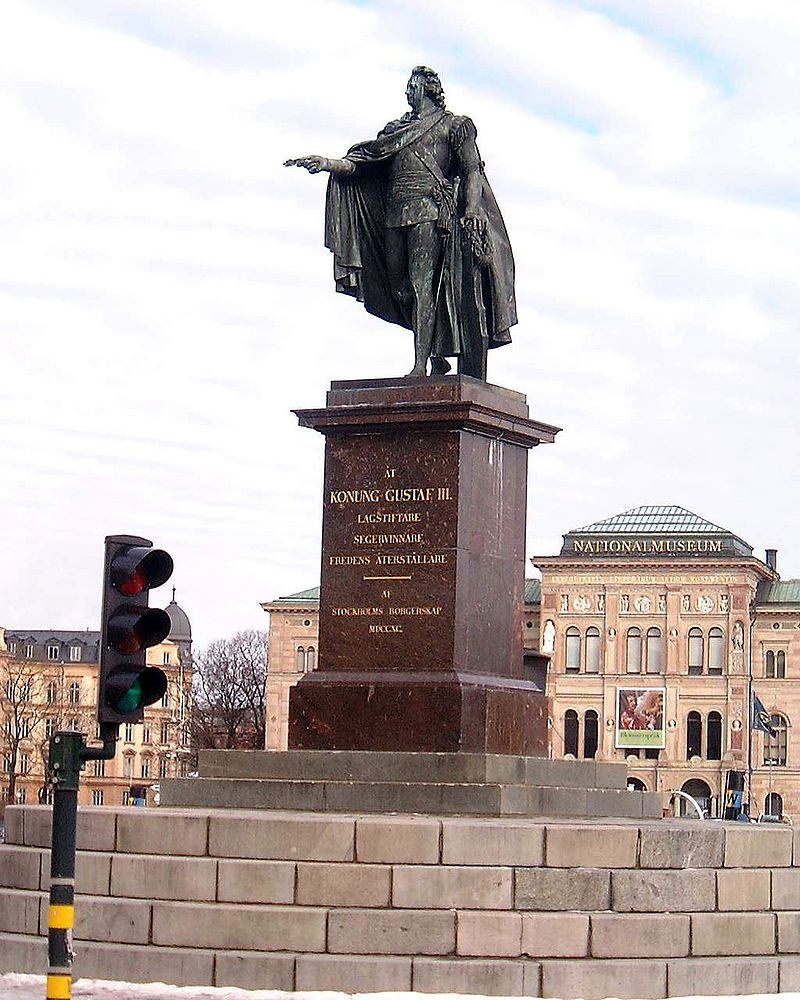 King of Sweden from 1771 until his assassination in 1792. He was the eldest son of King Adolf Frederick of Sweden and Queen Louise Ulrika, a sister of King and Brother Frederick the Great of Prussia, and a first cousin of Empress Catherine the Great of Russia by reason of their common descent from Christian August of Holstein-Gottorp, Prince of Eutin, and his wife Albertina Frederica of Baden-Durlach.
In 1782, Gustav III was the first neutral head of state in the world to recognize the United States during its war for independence from Great Britain.