Brother John McDouall Stuart
September 7th 1815 – June 5th 1866
Member of:
Lodge of Truth, #933  North Adelaide, Austrillia
Scottish explorer and one of the most accomplished of all Australia's inland explorers.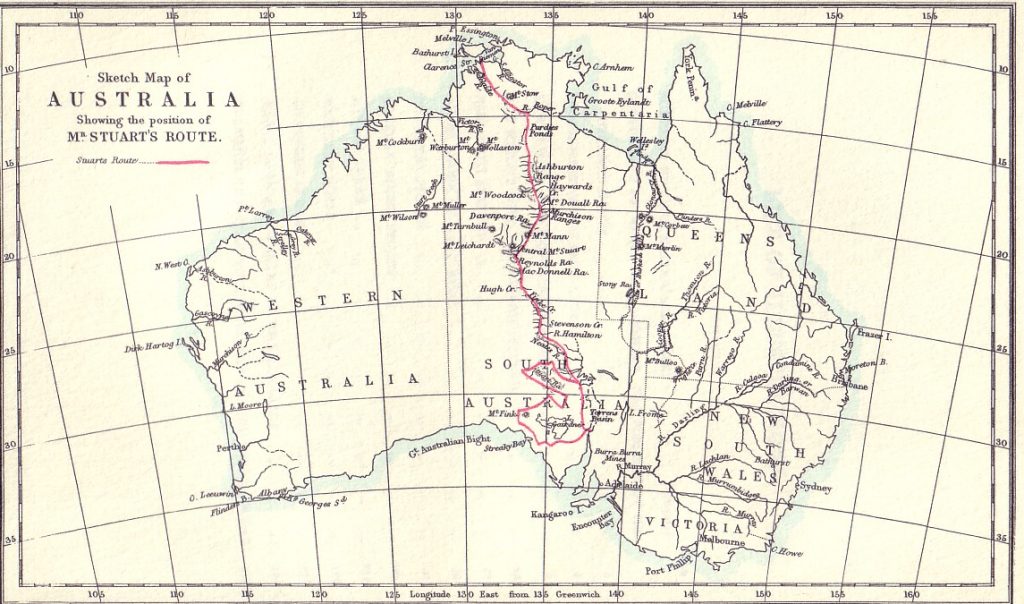 Stuart led the first successful expedition to traverse the Australian mainland from south to north and return, through the centre of the continent. His experience and the care he showed for his team ensured he never lost a man, despite the harshness of the country he encountered.
The explorations of Stuart eventually resulted in the 1863 annexation of a huge area of country to the Government of South Australia. This area became known as the Northern Territory. In 1911 the Commonwealth of Australia assumed responsibility for that area. In 1871-72 the Australian Overland Telegraph Line was constructed along Stuart's route. The principal road from Port Augusta to Darwin was also established essentially on his route and is now known as the Stuart Highway in his honor.
Here are a few sketches from John McDouall Stuart's Journal from his expeditions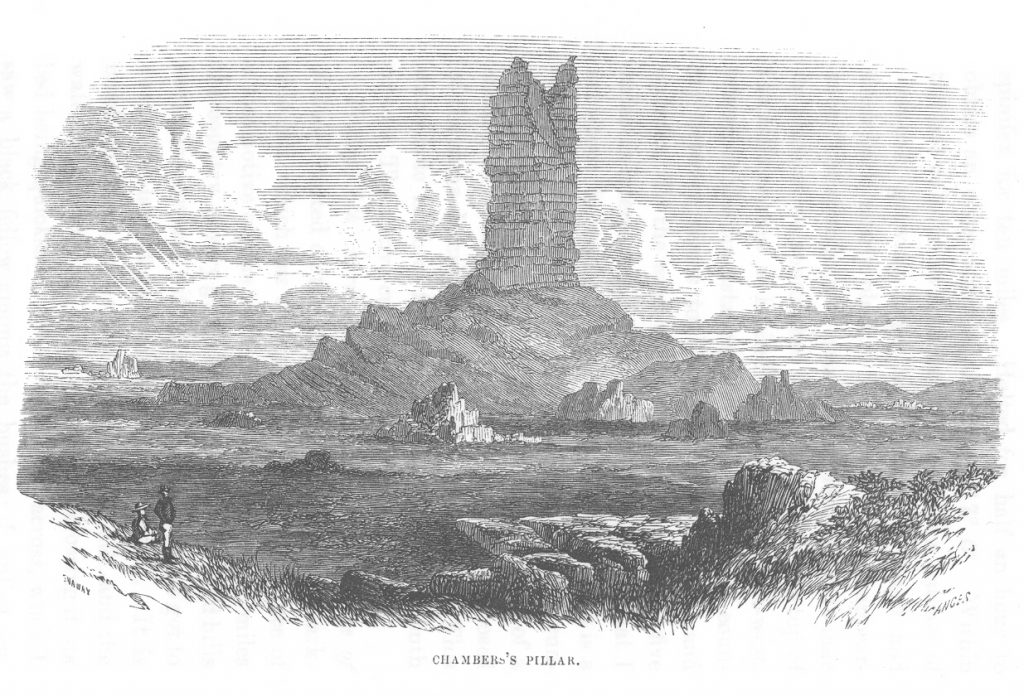 From the Journal:
We were three-quarters of an hour in crossing the creek, and obtained an observation of the sun, 116 degrees 26 minutes 15 seconds. We then proceeded on the same course towards the remarkable pillar, through high, heavy sand hills, covered with spinifex, and, at twelve miles from last night's camp, arrived at it. It is a pillar of sandstone, standing on a hill upwards of one hundred feet high. From the base of the pillar to its top is about one hundred and fifty feet, quite perpendicular; and it is twenty feet wide by ten feet deep, with two small peaks on the top. I have named it Chambers Pillar, in honor of James Chambers, Esquire, who, with William Finke, Esquire, has been my great supporter in all my explorations.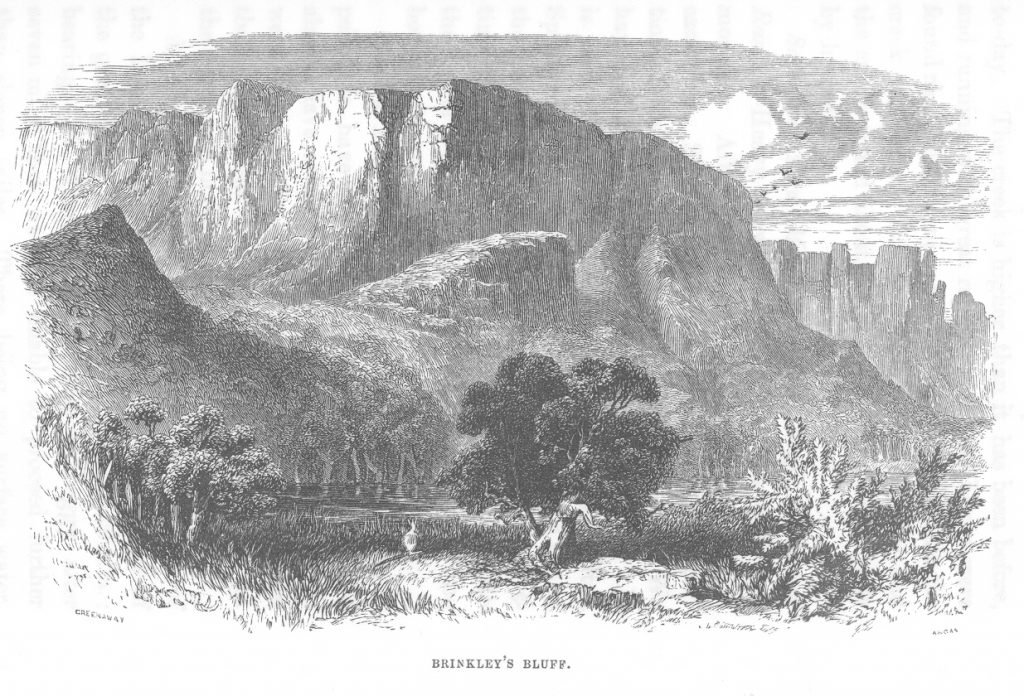 Here we have also the India-rubber tree, the cork-tree, and several new plants. This is the only real range that I have met with since leaving the Flinders range. I have named it the McDonnell Range, after his Excellency the Governor-in Chief of South Australia, as a token of my gratitude for his kindness to me on many occasions. The east bluff I have named Brinkley Bluff, after Captain Brinkley, of Adelaide, and the west one I have named Hanson Bluff, after the Honorable R. Hanson, of Adelaide. The range is composed of gneiss rock and quartz.