Brother José de San Martín
February 25th 1778 – August 17th 1850
Member of:
 Integrity Lodge of Cadiz, Spain
  Also Lodge Knights Racionales #3,
Later Lodge Rational Horsemen # 7.
Argentine general and the prime leader of the southern part of South America's successful struggle for independence from the Spanish Empire. Born in Yapeyú, Corrientes, in modern-day Argentina, he left his mother country at the early age of seven to study in Málaga, Spain.
Protector of Freedom Peru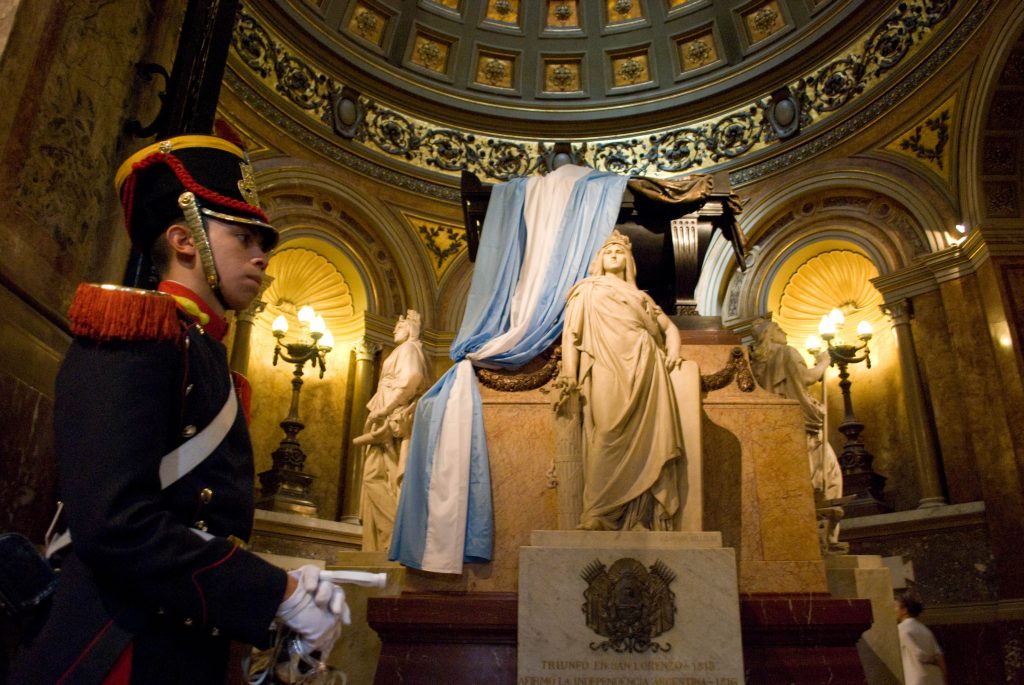 Mausoleum of San Martín at the Buenos Aires Metropolitan Cathedral. The three statues are national personifications of Argentina, Chile and Peru.