Brother Preston Tucker
September 21st 1903 – December 26th 1956
American automobile designer and entrepreneur.
He is most remembered for his 1948 Tucker Sedan (known as the "Tucker '48" and initially nicknamed the "Tucker Torpedo"), an automobile which introduced many features that have since become widely used in modern cars. Production of the Tucker '48 was shut down amidst scandal and controversial accusations of stock fraud on March 3, 1949. The 1988 movie Tucker: The Man and His Dream is based on Tucker's spirit and the saga surrounding the car's production.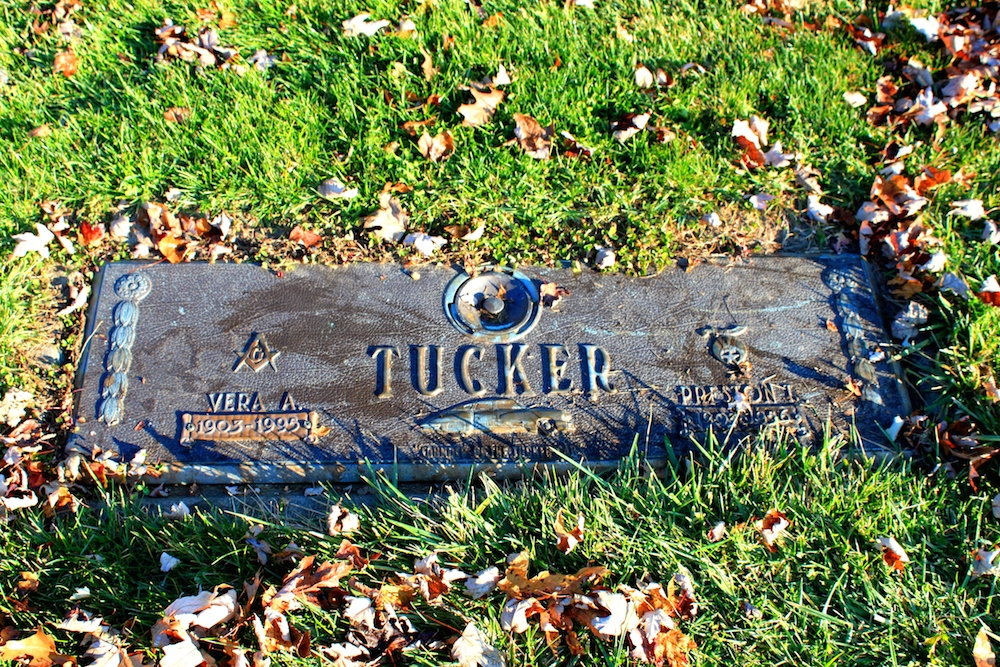 During the 1930s, Preston Tucker dabbled in a number of unsuccessful business ventures, most of them automotive-related. In 1935, for example, he teamed up with famed engine designer Harry A. Miller to build Indianapolis 500 race cars for Ford Motor Company. But none of the ten cars they completed managed to make it across the finish line, prompting Ford to withdraw from the project. Then came World War II, during which time the major automobile manufacturers dedicated their assembly lines to the war effort. From 1942 until 1946, no new models were introduced. Thus, by the mid-1940s, American consumers were desperate for cars. Spying an opportunity to challenge General Motors, Ford, and Chrysler for a share of this eager, fast-growing market, Tucker formed his own automobile manufacturing company, which he named the Tucker Corporation.
As envisioned by Tucker himself, the "Tucker Torpedo" (as the concept vehicle was known) represented quite a departure from the standard fare offered by the Big Three automakers. Long, low, and substantially wider than other large cars then available, with sleek lines reminiscent of a rocket, it had doors that slid up into the roof and six chrome-plated exhaust pipes. Its unique safety features included headlights mounted in fenders that moved with the front wheels to illuminate the road as the car made a turn, a windshield made of shatterproof glass, seat belts, disc brakes, and a heavily padded dashboard to protect front-seat passengers in the event of a collision. In another unusual twist, the driver's seat was positioned in the middle rather than on the left, with separate passenger seats on either side. It boasted a gigantic, fuel-injected, six-cylinder engine mounted in the rear that its creator claimed could hit a top speed of 130 mph, maintain a cruising speed of 100 mph, and deliver an astonishing 35 mpg gas mileage. In addition, it sported a revolutionary power delivery system of "hydraulic torque converters" that Tucker said would eliminate the need for a clutch, transmission, drive shaft, and differential.
Tucker's 1948 Sedan's revolutionary ideas in car safety helped formulate car safety standards
Source: wikipedia/answers.com