Brother Roald Amundsen
July 16th 1872 – .  June 18th 1928
Norwegian explorer of polar regions. He led the Antarctic expedition of 1910–12 which was the first to reach the South Pole, on December 14th 1911. In 1926, he was the first expedition leader for the air expedition to the North Pole
Roald Amundsen Lodge No. 6-48, Sacramento, California, was named after Brother Roald.
In June 1928, while taking part in a rescue mission for the Airship Italia, the plane he was in disappeared. Amundsen was a key expedition leader during the Heroic Age of Antarctic Exploration.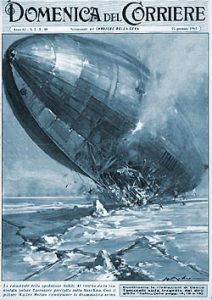 Amundsen is recognized as the first person, without dispute, as having reached both poles.
.