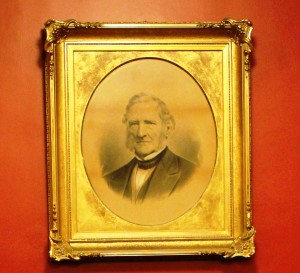 Born:
Nov. 5, 1795 Hanover Plymouth County Massachusetts, USA
Passed:
Mar. 21, 1871 Attleboro Bristol County Massachusetts, USA
Ezekiel was a son of Mary Carver and Gamaliel Bates. He was the youngest of 15 children: Lydia, Gamaliel, Mary P., Calvin, Hannah, James, John B., Rebecca, Deborah, Deborah, Reuben, Betsey, Rufus and Abigail. Two of whom were still living, very advanced in years, at the time of Ezekiel's death. At 15 yrs.old he apprenticed under "Uncle Jacob" Capron to learn the trade of a house carpenter. At 21 he made his own way in Boston, MA. A few years later he was sent out to the West Indies with the first cargo of ice that was ever shipped from New England. That was also his last voyage. When he returned he married Lois Daggett on December 6, 1821. Their children were: Jesse Daggett, Gamaliel T. (died Nov. 28, 1829), John T., Mary A. & Pamela C. They also had an infant son, unamed, that died Oct. 20, 1829, one month before Gamaliel T. (Cambridge, MA) The "Boys of '76" lived on in the boys of 1812, and Ezekiel, was one of those boys, serving in the war of that date in Captain Elihu Daggett's company from Attleboro. He was a master builder and contractor in Boston, of the firm "Bates & Kelsey" until 1849. During that time "he had the honor of building hte first railroad passenger depot ever erected in the United States, –for the Boston and Worcester Railroad". He became a Mason while in Boston on June 9th 1825 and was master of St. Andrews Lodge there in 1834 &35. He was the highest Mason in town of East Attleboro when, in 1859 the charter for Bristol Lodge was reinstated. The lodge in Attleboro, honored Ezekiel by naming themselves after him. One said of him, "he was strong and robust, of good morals, a benevolent disposition, buoyant spirits and a refined sense of honor and justice…..characteristics which have been the distinguishing traits of his life." He died from paralysis, which lasted over a period of more than the last 3 months of his life. The funeral was at the 2nd Congregational Church, under the charge of Bristol and Ezekiel Bates lodges, in the presence of hundreds of people. Ezekiel Bates had no early advantages, but rose above his circumstances and surroundings, and by the force and trueness of his character made for himself and excellent position in life, gaining a high place in esteem of his fellowmen.
Masonic Memorial Service celebrating Ezekiel Bates 220th Birthday November 5th 2015